SUPPORT 9500 FAMILIES AFFECTED BY THE COVID-19 PANDEMIC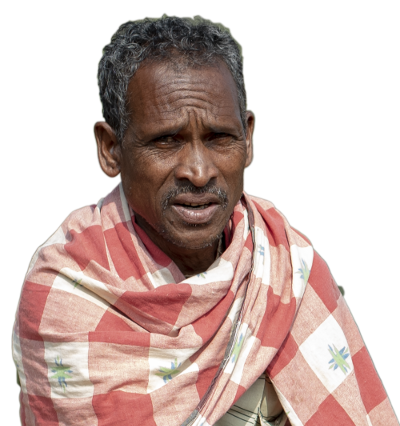 donations collected
₹ 60,74,822
Last updated on 07 July 2020
days left
24 days
Campaign from 23 March to 31 July 2020.
100% of your donations will fund Gram Vikas COVID-19 response.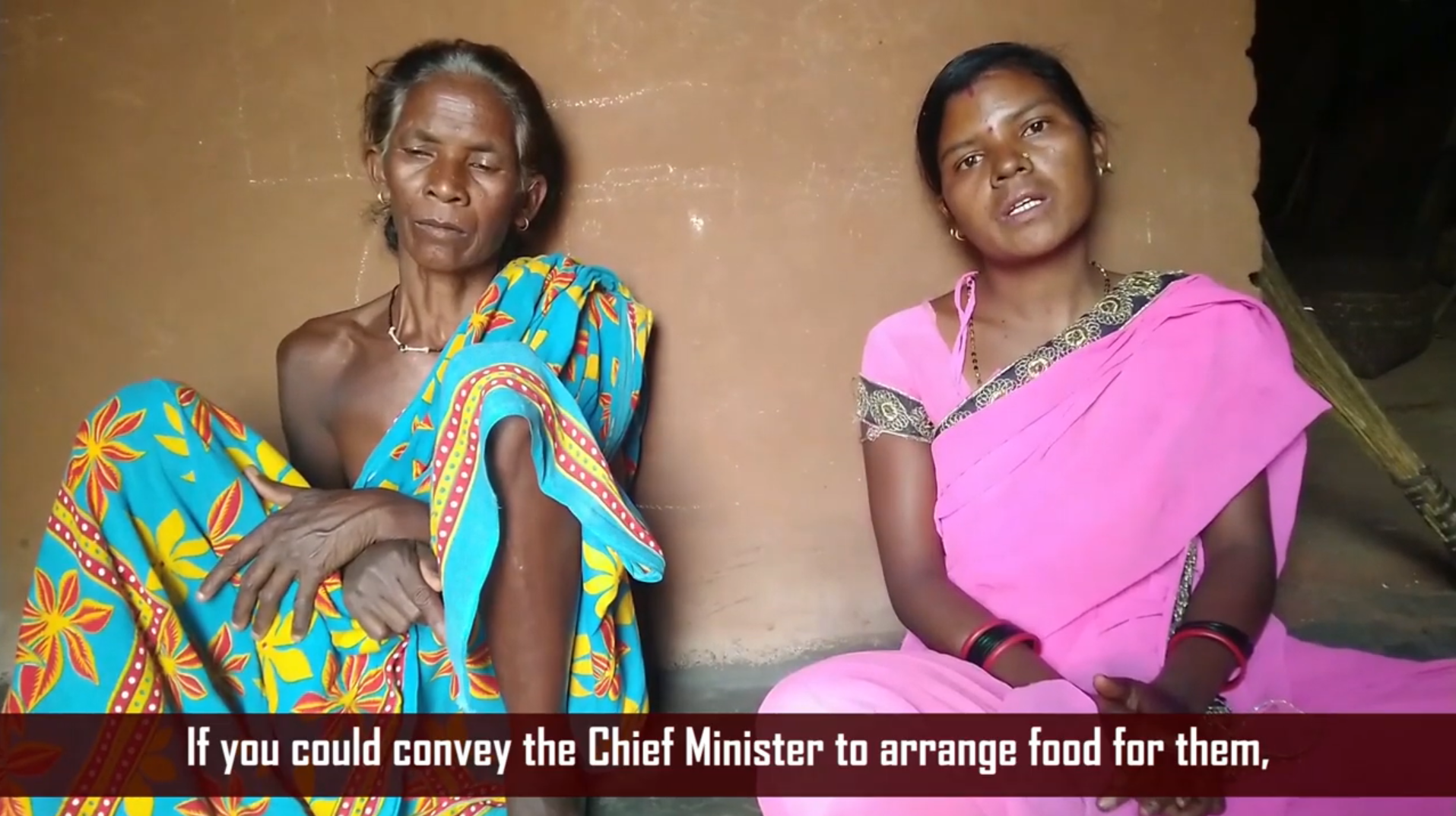 The COVID-19 pandemic has severely affected Gram Vikas partner village communities. Many of them have large numbers of men migrating outside Odisha for work. The collapse of the economy has hit the poorest the worst. Daily wage earners have lost jobs, farmers cannot find markets for their produce, and families dependent on migrant income have not seen any money in the past many weeks.With little social protection in place, the crisis has significantly magnified their hardships. Two stories from Kalahandi - a migrant worker and a family left behind - on how the pandemic has destabilised their lives.
This crowdfunding campaign will support vulnerable, rural communities affected by the COVID-19 pandemic.
We will improve pandemic-related healthcare access to communities underserved by the health system. Mobile health camps will screen for coronavirus disease symptoms, provide counselling and referral to public health systems for symptomatic individuals, and arrange for their isolation and quarantine those exposed to individuals with confirmed disease. 
We will provide survival kits with food and groceries to families struggling with loss of work and income. 
The campaign will support stranded migrant workers with information and support. Coordination with authorities in migrant locations will resolve the problems reported through the helpline. Roll out of 'Play-Learn-Earn' activities will keep them meaningfully engaged. A Migrant Resource Centre will provide support after the lockdown is lifted.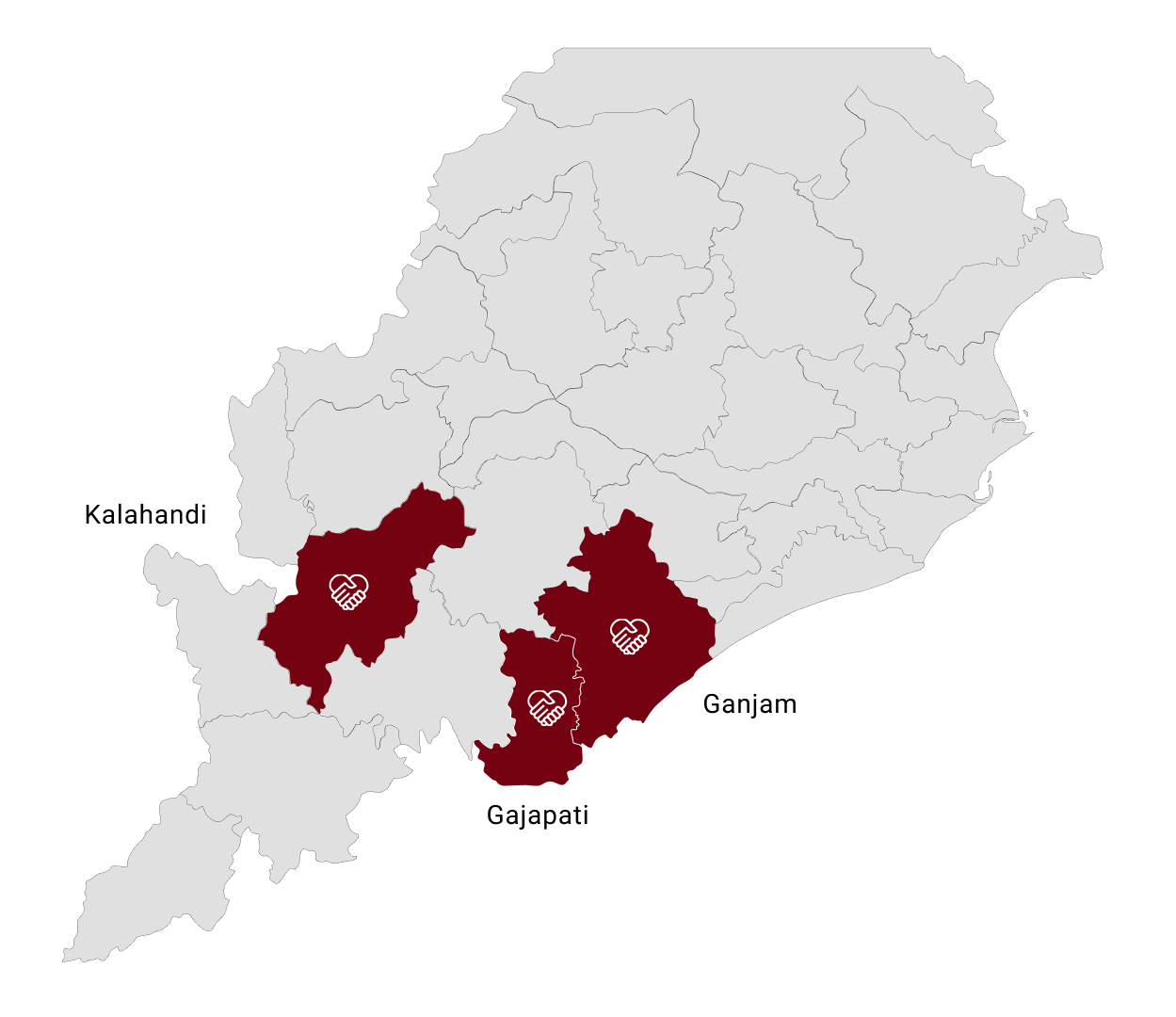 Gram Vikas and the village communities have been partners for over 40 years. We will use our extensive experience, since 1971, in emergency response and rehabilitation, to help those affected by the COVID-19 pandemic to rebuild their lives.
This campaign aims to support 9500 families in 275 villages across Odisha overcome the health and livelihoods challenges from the COVID-19 pandemic. 
Story till now
Gram Vikas' partner communities have been severely hit by the COVID-19 pandemic. The most critical problems, at the moment, are the following:
a) Health threats from the large-scale return of migrant workers to their home villages, from COVID-19 affected areas, in areas with traditionally limited healthcare access
b) Food and immediate needs related problems faced by daily wage earning communities
c) Financial, emotional and physical security of the migrant workers stranded at their workplaces
The Gram Vikas COVID-19 response will focus on addressing these problems over the next many weeks.
Story we can tell together
Our COVID-19 response mitigated health threats to villages, ensured access to basic needs for daily wage earning communities, and provided timely information and services for stranded migrant workers. 
(1) We mitigated COVID-19 related health threats for 9500 poor and vulnerable families . 
(2) We ensured that no families in 275 villages went hungry for lack of food and groceries.
(3) We supported more than 10,000 stranded migrant stranded workers to feel emotionally, physically and financially secure. 
budget overview
Below is an overview of the budget for this project. Requests for further budget details or to make donations towards specific parts of the project may be granted. Please refer to the contact information below for any queries.
| | INR | USD |
| --- | --- | --- |
| Health Screening | 13,50,000 | 18,750 |
| Food & Groceries | 1,12,50,000 | 1,56,250 |
| Migrant Helpline | 3,00,000 | 4,166 |
| TOTAL | 1,29,00,000 | 1,79,166 |
Indian National
If you are an Indian National holding a valid Indian passport, please fill in the details below.
Contributions from Indian citizens to Gram Vikas are eligible for tax exemption under Section 80G of the Income Tax Act 1961.
Foreign National
If you are not an Indian National, please click on the following link to donate.
www.gramvikasusa.org/get-involved/donate/
Gram Vikas USA is an independent 501(c)(3) non-profit organization registered in New York (NY), USA. It supports work carried out by Gram Vikas in India. Gram Vikas USA will receive all donations from non-Indian nationals for this project. The donations will be made available, to Gram Vikas, in the form of a grant based on a comprehensive Grant Agreement between the two organisations. Gram Vikas will be accountable to Gram Vikas USA for the grant utilisation as per the objectives stated in the Grant Agreement. All donations made to Gram Vikas USA are 100% tax-deductible under the Internal Revenue Code of the United States.
Gram Vikas expects our donors to exercise due diligence while making donations.
Once received, we will not be able to refund the amount.
Donations by cheque
Cheques to be drawn in favour of:
Plot No. 72/B
Forest Park
Bhubaneswar - 751009
Odisha, India
Donations by direct bank transfer
MORE INFORMATION
The Gram Vikas COVID-19 response began on 15 March 2020, with detailed advisories for the staff  on work activities related precautions. From 22 March 2020, we initiated community level mobilisation and awareness generation activities on safety measures in villages. On 31 March 2020, Gram Vikas along with Centre for Migration and Inclusive Development (CMID) and ESAF Small Finance Bank Limited launched The Bandhu Helpline to support stranded migrant workers. We have also provided food aid to scheduled tribe communities suffering from shortage of food due to loss of work and income. Our frontline response teams have been hard at work to support the communities deal with the crisis.
Regular updates on our COVID-19 response on our Facebook and LinkedIn pages.
Follow us on Facebook: https://www.facebook.com/gramvikasodisha
Follow us on LinkedIn: https://linkedin.com/company/gram-vikas-gv