SOLAR MICROGRID RENEWAL FOR RURAL LIVES & LIVELIHOODS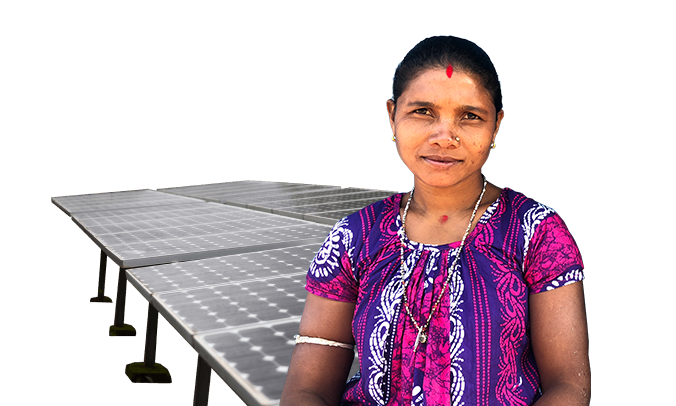 donations collected
₹ 1,20,502
Last updated on 22 April 2019
days left
53 days
Campaign from 22 April to 15 June 2019.
100% of your donations will fund electricity for Maligaon.
The project, Solar Micro-Grid Renewal for Rural Lives & Livelihoods, will provide consistent access to high quality electricity to the village Maligaon in Kalahandi district of Odisha state in India. It aims to demonstrate the new promise of micro-grids to support rural lives and livelihoods with the use of modern technologies and effective community management.
This crowdfunding campaign features the stories of the people of Maligaon and their belief that the microgrid renewal will brighten their future. Every week, a new video story will take you closer to the people of Maligaon and their hopes of better lives with access to electricity. You may view the stories below.
In recognition of its potential, Odisha State Planning Board, the State Bank of India Youth for India Fellowship and CAT International Projects support this project.
The crowdfunding campaign began on 22 April 2019 & will end on 15 June 2019.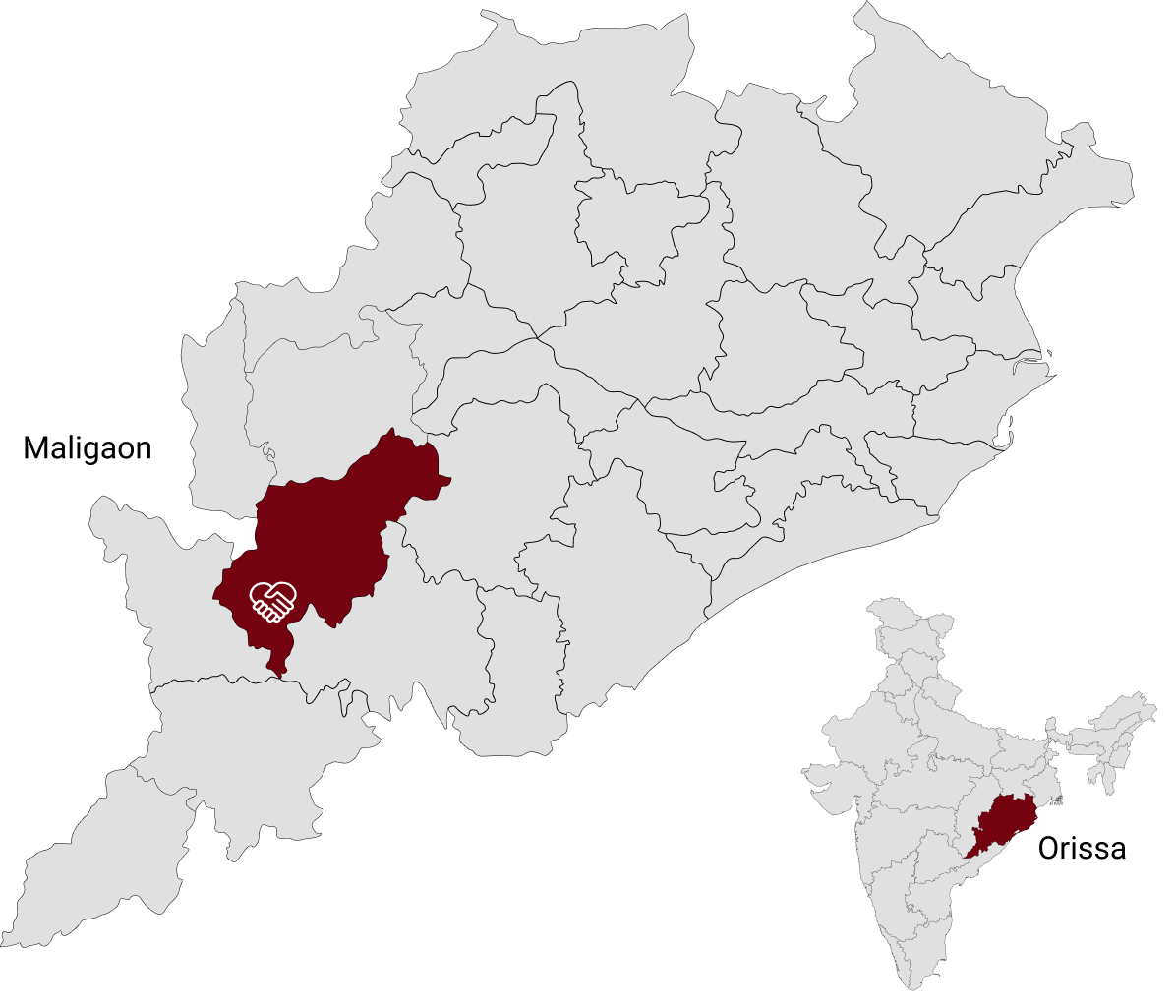 Gram Vikas and the people of Maligaon have been partners for over 30 years, collaborating on projects ranging from sanitation, to education and solar energy.
This project aims to provide Maligaon a firm-footing on the next rung up the energy ladder via the renewal of the solar micro-grid.
Story till now
The solar micro-grid in Maligaon was first set up by Gram Vikas and the people of Maligaon in 2009.
The main system components included a 9.65 kW total PV array capacity, 96 kWh tubular lead-acid battery bank and an Urja Bandhu (charge controller that makes available a fixed amount of energy daily) in every home.
In 2013, the solar micro-grid failed due to the death of the tubular lead acid batteries. In 2014, the main grid was installed in Maligaon. However, blackouts last (at worst) up to months at a time in the monsoon season.
Story we can tell together
"We enabled better lives and livelihoods for the people of Maligaon by getting them reliable electricity. "
What will the system include?
The main components of the renewed system will include a 16 kW total PV array capacity, 50 kWh lithium ferrophosphate (LFP) no maintenance battery bank and smart meters with prepaid payment systems
How will it be managed?
The system will be managed by three women, one from each of the three hamlets of Maligaon, as a small business. These women are active community leaders, who are overseeing and facilitating the renewal process. They are also being trained in essential solar engineering for their upcoming work as co-operators of the system.
How will it impact lives & livelihoods?
The people of Maligaon have already planned several livelihood based productive end uses of the renewed micro-grid including pumps for irrigation, motors for further processing of existing crops and fridges for small shops to store and sell certain medicines and perishable items.
budget overview
Below is an overview of the budget for this project. Requests for further budget details or to make donations towards specific parts of the project may be granted. Please refer to the contact information below for any queries.
|   | INR | USD |
| --- | --- | --- |
| Solar panels, mounting structures & accessories | 9,95,200 | 14,340.06 |
| Batteries & Inverters | 30,67,460 | 44,199.71 |
| Smart Meters | 3,36,000 | 4,841.50 |
| Refurbishment of the Maligaon Powerhouse | 3,26,000 | 4,697.41 |
| Rewiring | 5,61,000 | 8,083.57 |
| Training/Education on Micro-Grid Management & Use | 31,500 | 453.89 |
| TOTAL | 53,17,160 | 76,616.14 |

Indian National
If you are an Indian National holding a valid Indian passport, please fill in the details below.
Gram Vikas expects our donors to exercise due diligence while making donations.
Once received, we will not be able to refund the amount.
MORE INFORMATION
The 'Solar Microgrid Renewal' project is led by a current SBI YFI fellow in Gram Vikas, Eshaan Patheria. The State Bank of India Youth of India Fellowship (SBI YFI) is a 13 month long fellowship for youth between the ages of 18 and 30. The fellows work on projects with one of the several partner NGOs of SBI YFI. Gram Vikas is a proud partner of SBI YFI.
Eshaan recently graduated, in May 2018, from Harvard University with a Bachelor's degree in Chemistry and Physics. He will pursue his PhD in Chemistry at the California Institute of Technology in September 2019 researching and developing new, low cost and sustainable battery chemistries for applications in renewable energy and grid level energy storage.
During his time at Harvard, Eshaan also served as the President of the Harvard Chapter of Engineers Without Borders – USA, an NGO that builds vital infrastructure in rural areas in developing countries. In this role, Eshaan managed and implemented both a water supply project in the Dominican Republic and a habitat project in Tanzania.
Eshaan brings both his technical expertise in renewable energy and on-ground experiences in the Dominican Republic and Tanzania to the Solar Micro-Grid Renewal for Rural Lives & Livelihoods project. He is currently based in Maligaon.
For any more information or special inquiries, you may directly contact Eshaan as below.
Eshaan Patheria
epatheria@gmail.com
+91 99202 36351 | +91 6370 871551
This project is a part of SBI Youth for India fellowship. It is being carried out in association with Gram Vikas and in Maligaon village and either SBI or SBI Foundation and/or its associated companies are not involved in fundraising/project execution.