SUPPORT FAMILIES TO BE HUNGER FREE & CHILDREN TO CONTINUE LEARNING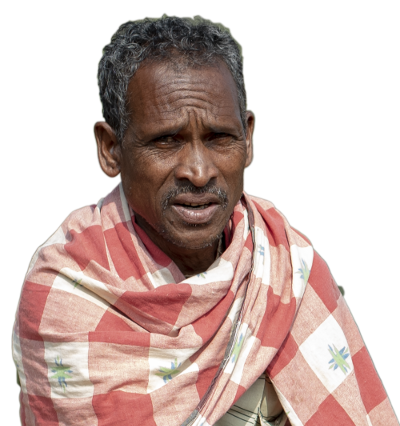 donations collected
₹ 12,57,310
Last updated on 31 October 2020
days left
0 days
Campaign from 01 AUGUST TO 31 OCTOBER 2020.
100% of your donations will fund Gram Vikas COVID-19 response.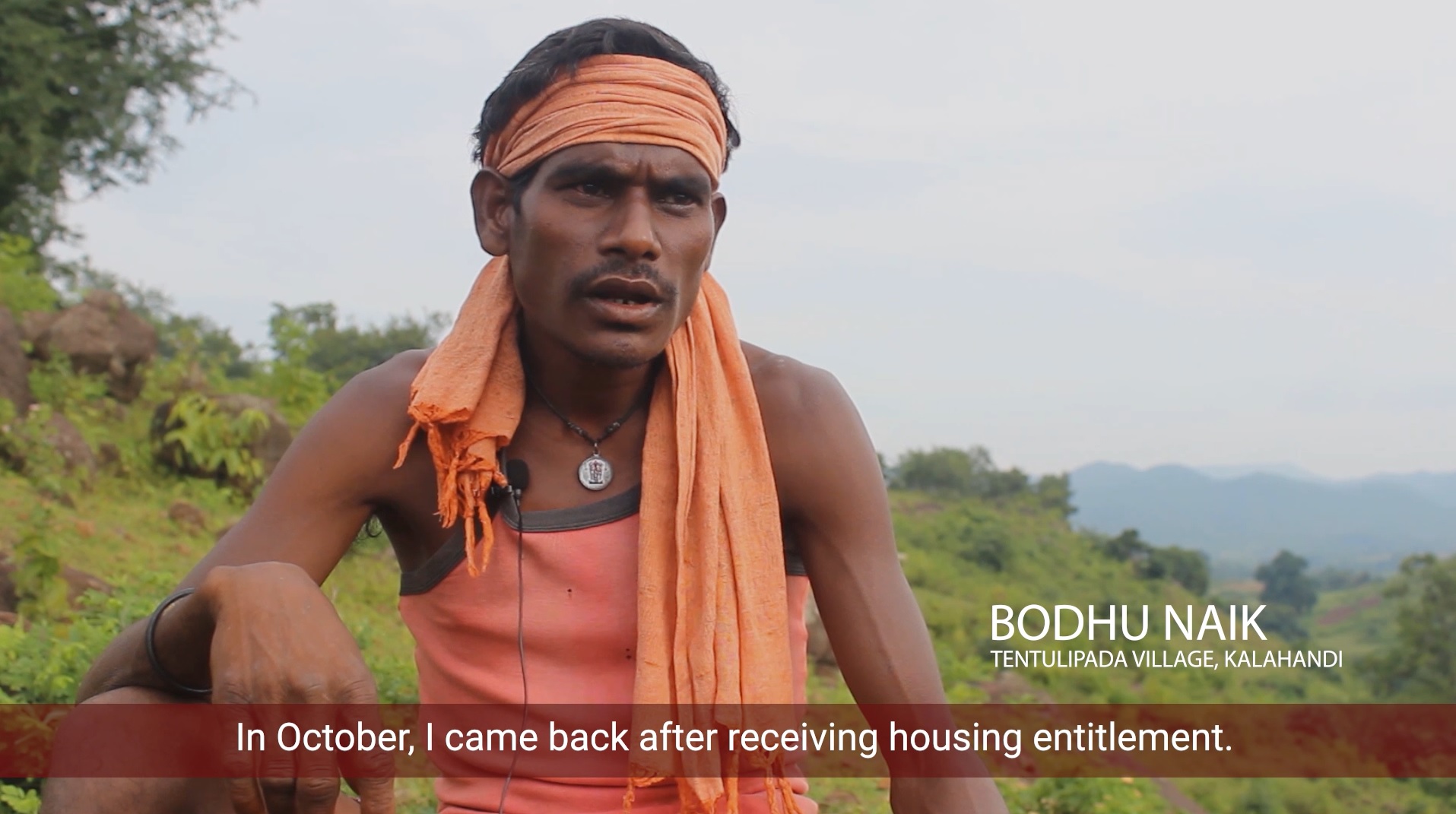 There are two looming crises that communities in our partner villages face - hunger and children falling behind in learning. Working hard through the summer to save cash and food for the monsoons has not been possible this year due to the lockdown. Children from the Gram Vikas residential schools, mostly first generation learners, who returned to their homes post lockdown have been struggling to continue learning due to the dismal connectivity in the villages. Watch the stories from Ganjam, Gajapati and Kalahandi that bring alive these crises. They need your support.
This crowdfunding campaign will support 1275 households to stay hunger free and 1172 children, mostly first generation learners, to continue learning for the academic year.
In partnership with the village communities, we will provide the needy families with Survival Kits. The kits will have supplies of food, groceries, sanitary napkins and essential medicines. 
We will leverage our existing technology partnerships to provide at-home/village level learning for children. We will identify, make available and use online learning tools as well as facilitate group sessions by trained teachers from the government schools or Gram Vikas schools to enable continuous learning.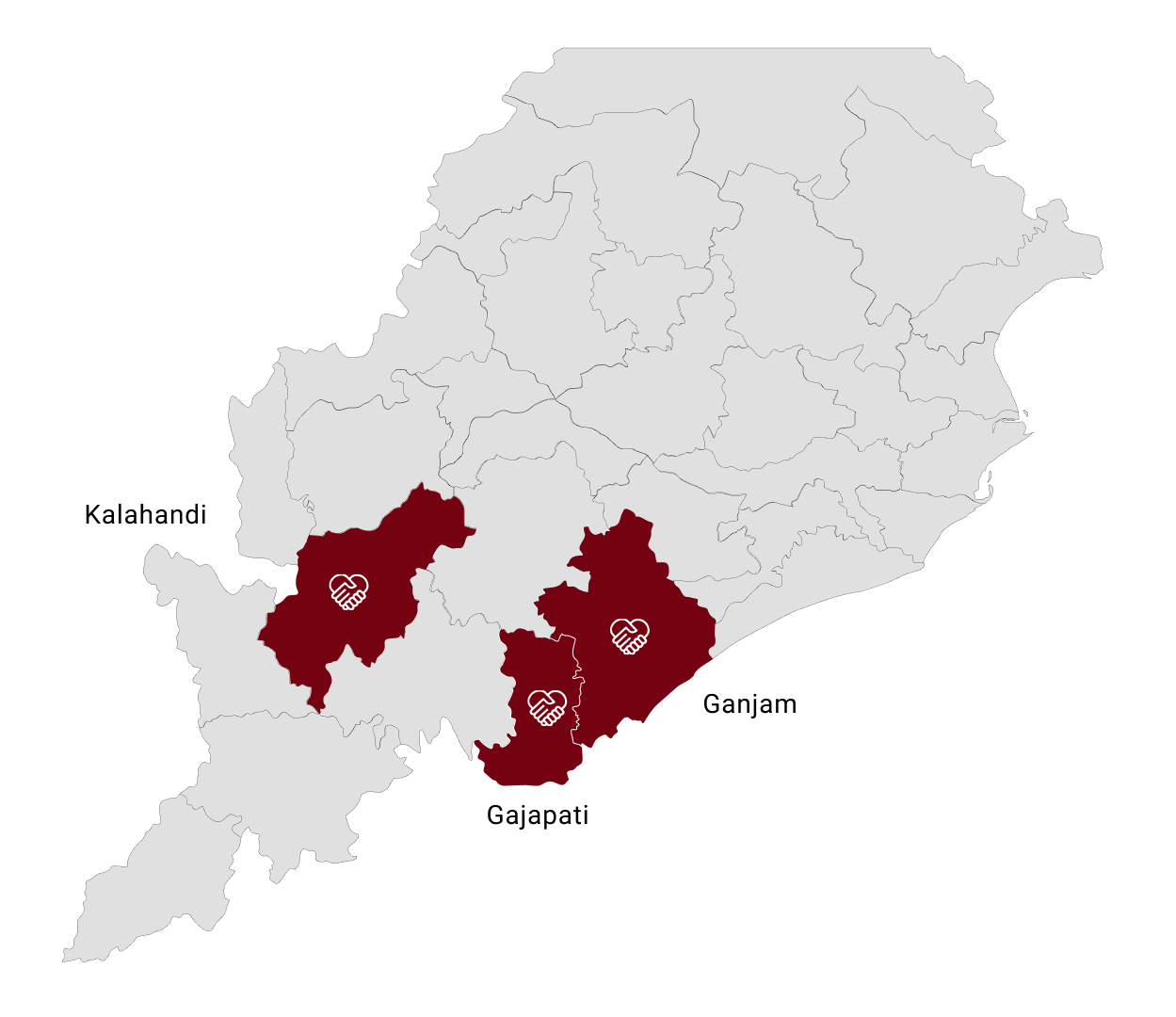 Gram Vikas and the village communities have been partners for over 40 years. We will use our extensive experience, since 1971, in emergency response and rehabilitation, to help those affected by the COVID-19 pandemic to rebuild their lives.
This campaign aims to support 1275 families, struggling with food insecurity, in 196 habitations across Odisha, fight hunger; and 1172 high school children from 97 habitations to not fall back in learning.
Story till now
As families struggle with loss of work and incomes, their abilities to procure sufficient food is greatly diminished. With the onset of monsoon, there is now limited access to other sources of nutrition, such as forest produce. Households, especially in tribal dominated, hilly areas are facing a severe food crisis.  
With schools unlikely to open anytime soon, school going children in remote villages are struggling to continue learning. Poor network connectivity along with frequent power outages make learning through smartphones, computers or television impossible. Children and families are concerned about losing the gains they made in education over the years. 
The Gram Vikas COVID-19 response will focus on addressing these problems over the next three months.
Story we can tell together
We helped 1275 families to have enough food to stay hunger free and tide over the crisis. 
We made sure that 1172 rural poor children continued to learn and stay hopeful about a better future. 
budget overview
Below is an overview of the budget for this campaign. Requests for further budget details or to make donations towards specific parts of the initiatives may be granted. Please email dibyaalok@gramvikas.org for further information.
| | | |
| --- | --- | --- |
| ITEM | COST (INR) | COST (USD) |
| Food support for 1275 households across 196 habitations for one month | ₹33,66,000 | 44903 |
| Education support for 1172 children, across 97 habitations, with learning devices, online tools and teacher pay upto March 2021 | ₹63,47,000 | 84670 |
Indian National
If you are an Indian National holding a valid Indian passport, please fill in the details below.
Contributions from Indian citizens to Gram Vikas are eligible for tax exemption under Section 80G of the Income Tax Act 1961.
Foreign National
If you are not an Indian National, please click on the following link to donate.
www.gramvikasusa.org/get-involved/donate/
Gram Vikas USA is an independent 501(c)(3) non-profit organization registered in New York (NY), USA. It supports work carried out by Gram Vikas in India. Gram Vikas USA will receive all donations from non-Indian nationals for this project. The donations will be made available, to Gram Vikas, in the form of a grant based on a comprehensive Grant Agreement between the two organisations. Gram Vikas will be accountable to Gram Vikas USA for the grant utilisation as per the objectives stated in the Grant Agreement. All donations made to Gram Vikas USA are 100% tax-deductible under the Internal Revenue Code of the United States.
Gram Vikas expects our donors to exercise due diligence while making donations.
Once received, we will not be able to refund the amount.
Donations by cheque
Cheques to be drawn in favour of:
Plot No. 72/B
Forest Park
Bhubaneswar - 751009
Odisha, India
Donations by direct bank transfer