Water Source Sustainability
Feature
By Ashutosh Bhat
20 February 2019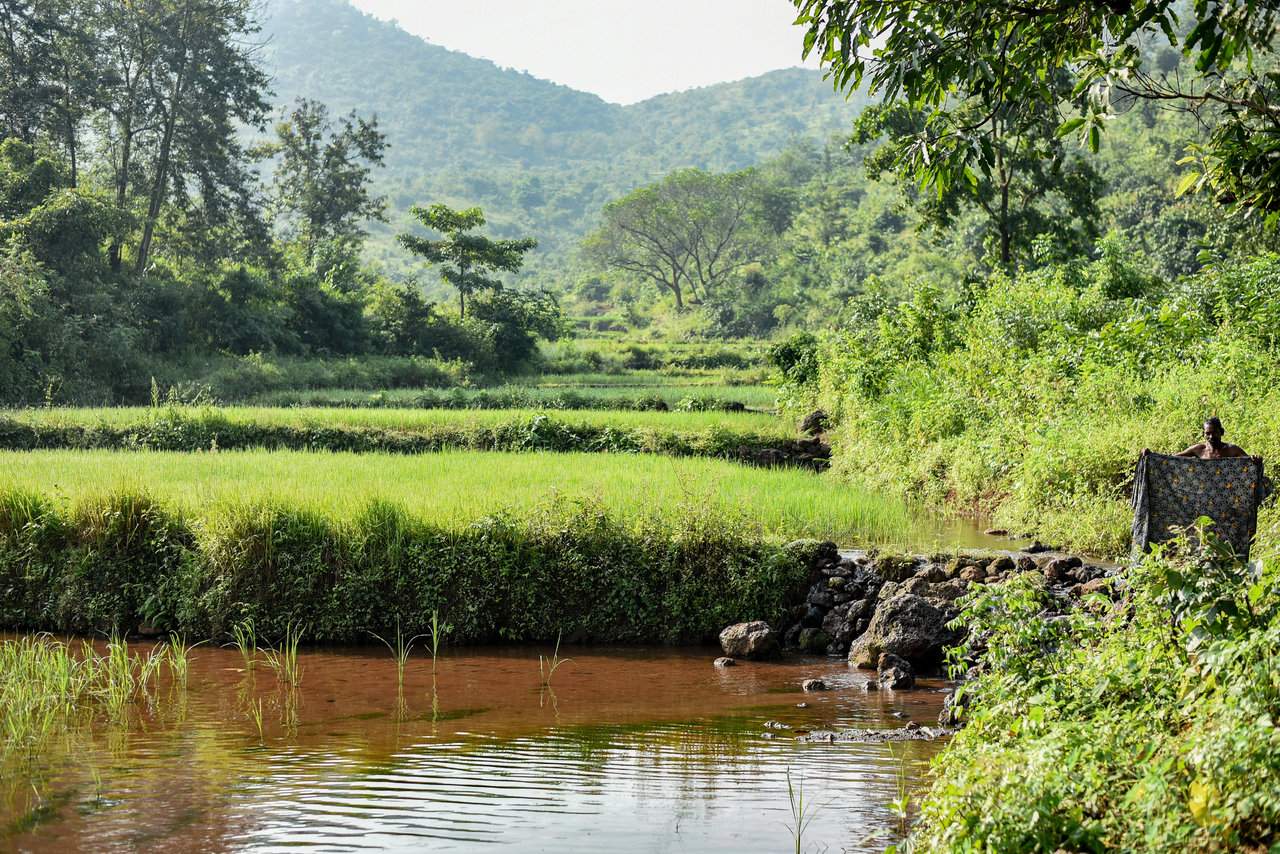 Farm bunding in Tukuguda village, Kalahandi district, Odisha. Photograph by Ajaya Behera.
The water source sustainability programme is being taken up by Gram Vikas to ensure the long-term water security of the rural communities.
About 35% of the villages supported by Gram Vikas to build piped water supply systems depend on spring water sources. Over the years, there has been a reduction in water availability due to human and natural interventions in the spring-sheds and weakening of spring aquifers.
Similarly, groundwater depletion, affecting the yield of borewells (that account for about 50% of the sources) needs better understanding and management of the hydro-geology.

Gram Vikas has prior experience of working on watershed-based soil and water conservation in the hilly regions of Odisha. We will build upon this experience as well as build new capacities to understand both spring and groundwater aquifers and devise steps for protection, recharge and sustenance.
We are building a knowledge partnership with ACWADAM Pune to help build capabilities within Gram Vikas and the communities we work with, on the technical aspects of hydro-geology, Spring-sheds and understanding aquifers.
Learn more about our work in Water, here.
A community member by the side of an identified water source in Kalahandi district, Odisha. Photograph from Gram Vikas archives.
ACKNOWLEDGEMENT
Knowledge partnership with ACWADAM supports to strengthen our work in the area of Water Source Sustainability.
ABOUT THE AUTHOR
Ashutosh Bhat is the Thematic Manager for the focus area, Water, at Gram Vikas.