Behaviour change programme for safe child faeces management
The project 'Developing and testing an innovative behaviour change programme for safe child faeces management in Odisha, India' will design a behaviour change intervention, including the development of a novel child faeces management (CFM) hardware, to promote the adoption of safe CFM behaviours among households with children less than seven years of age. Two innovative approaches - RANAS (risks, attitudes, norms, abilities, self-regulation) and User Centred Design - will be used to inform the design and evaluation of an effective CFM behaviour change intervention. USAID supports the model development through Tetra Tech's WASHPaLS initiative while Bill & Melinda Gates Foundation supports the evaluation through Emory University. 
The project aims to identify key behavioural determinants influencing safe CFM behaviours and co-create prototypes for novel CFM hardware for the safe management of child faeces.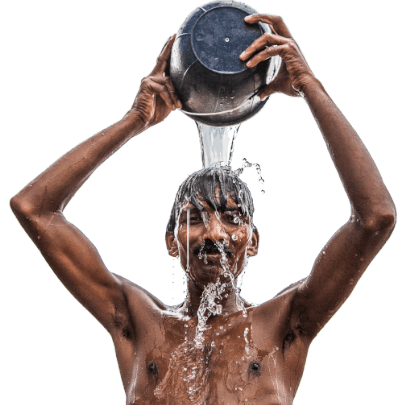 REACH
80 villages
REGION
Ganjam, Gajapati in Odisha
PROJECT STATUS
Ongoing
TIMELINE
June 2019 to Present
BUDGET
₹ 85.82 lakh
PARTNERS
Tetra Tech
ACTIVITIES
Conducting workshops on behaviour change intervention that promotes safe CFM behaviors 

Conducting participatory user-centred CFM hardware design sessions with caregivers, family members and Gram Vikas team

Pilot testing and feedback sessions on CFM hardware prototypes

Production of selected CFM hardware 

Implementation of finalised CFM behavior change intervention activities 

Conducting baseline and endline surveys to measure safe CFM behaviours and behavioral determinants in control villages

Engagement with state and national governments and nonprofit stakeholders