Oracle Centre for E-Learning and Teaching
The 'Oracle Centre for E-Learning and Teaching' project sought
to harness the multiple functionalities afforded by Information Communication Technologies (ICT) to address some of the existing challenges in four residential schools, supported by Gram Vikas, in remote tribal pockets of Odisha. It furnished two residential schools with the ICT infrastructure and facilities and built internal competencies to harness the fruits of ICT in aid of creating a better teaching-learning environment.
The project aimed to improve the overall efficiency of the delivery of education in Gram Vikas schools, evolve scientific temper in students for questioning, reasoning and experimenting, and support collaborative and cooperative learning; enhance students' analytical skills and scholastic aptitude and empower students to gather insights and develop solutions for their communities' challenges on their own.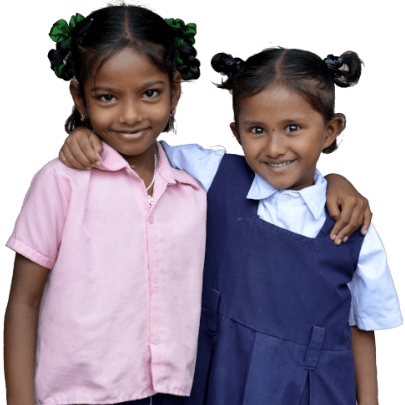 REACH
524 students, 16 teachers
REGION
Ganjam, Gajapati, Kalahandi in Odisha
PROJECT STATUS
Completed
TIMELINE
April 2015 to March 2016
BUDGET
INR 46.54 lakh
PARTNERS
Oracle Giving through Charities Aid Foundation India
ACTIVITIES
Teachers' training for efficient use of ICT Lab

Defining the contents of computer course and its integration into the current curriculum

Supply of e-learning and teaching materials to the teachers

Identifying and defining portions where computer-based learning could be harnessed

Teachers preparing lesson plans for the topics of their respective subjects

Teachers using e-teaching and learning materials on a regular basis

e-learning of relevant subjects twice in a week

Incorporation of ThinkQuest type of programme in the computer course curriculum
RESULTS
Computers, other accessories along with multimedia projectors and   printers and scanners have been installed in the computer labs of Vidya Vihar, Rudhapadar and Shikshya Niketan, Thuamul Rampur Schools with requisite furniture

A five-day training programme conducted for 35 teachers on the basic uses of computer and internet, waste management and team building.

e-learning and teaching materials were procured, shared with teachers and they were oriented on using them

Internet and networking facilities were provided in both the schools so that the teachers and students can make the best possible use of available technology

Teachers started using e-learning modules in their respective classes and also use technology as a medium of classroom transaction

The students developed pictorial, hand illustrated computer books in the local language i.e Odia.

An e-learning module from the portal-Smart School Online was incorporated in the ICT labs of the schools. It is a digital content library that is most accessible and comprehensive where the learner goes stage by stage after understanding and clearing the assessments.