Oracle Smart Community Interface
The 'Oracle Smart Community Interface - Bridging the Market and Health Services Gap in Tribal Areas of Odisha' project addresses information separation between small producers and markets on one hand and maternal and child health service (ICDS) users and service providers on the other. It supplements earlier interventions in horticulture and health-related services and is implemented in remote locations of Ganjam and Kalahandi districts in Odisha.
The project aims to establish a 'smart community interface' to overcome information separation between the market and farmers to aid better livelihoods for small producers, and health service providers and women for improved health of the women and children.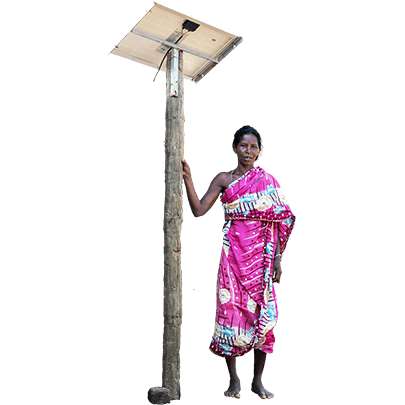 REACH
500 farmers, 500 VWSC members, 7000 persons
REGION
Kalahandi & Ganjam in Odisha
PROJECT STATUS
Ongoing
TIMELINE
April 2018 to March 2019
BUDGET
INR 48.09 lakh
PARTNERS
Oracle Giving, through Charities Aid Foundation, India
ACTIVITIES
Setting up of hardware systems for Oracle Smart Community Interface

Setting up of software for Oracle Smart Community Interface

Creating and sharing market intelligence and information system with farmers

Creating and sharing health information system for use by villagers and ICDS beneficiaries

Training of VWSC personnel for integration with ICDS