Project Sujal
'Project Sujal' is a community managed water quality management cum improved WASH initiative in villages of Odisha and Jharkhand. This will be achieved through intensive community engagement in water quality surveillance, proper usage of waste water at household level, enabling platforms for women, adolescent girls and children, improving WASH behaviour and practices, and deepening the interventions of government programs. This project will benefit around 53,000 individuals in 187 villages in 7 districts of Odisha and Jharkhand.
The project aims to promote and mainstream community systems equipped with scientific facilities for water quality surveillance and management. The project would also reinforce improved WASH that ensures safety of water at household and community level.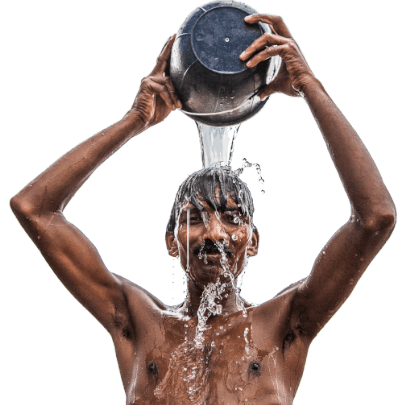 REACH
8634 households, 187 villages
REGION
7 districts of Odisha and Jharkhand
PROJECT STATUS
Ongoing
TIMELINE
April 2022 to September 2023
BUDGET
₹47.33 lakh
PARTNERS
Japan Star Co. Ltd.
ACTIVITIES
Set up water quality surveillance and management systems at community level

Establish community level water quality laboratories

Install community level water purification or treatment systems

Promote improved sanitation and hygiene behaviour at household and community level

Facilitate solid and liquid waste management

Conduct sessions on good menstrual health and adequate nutrition behaviours