Rural Livelihood Project
The "Rural Livelihood Project" will strengthen the communities' institutional, technical, and financial capabilities for better livelihoods. It will build and promote practices and infrastructure for water conservation for ecological and economic sustainability. Create an aspirational and supportive ecosystem for youth toward building an economically productive and sustainable livelihood. Strengthen women's participation in economic activities, enhance their contribution to family income, and build community-led systems for integrated water, sanitation, and hygiene outcomes.
The project aims to reach more than 25,000 households across 924 villages in two districts of Odisha. It intends to provide sustainable livelihood opportunities and enhance family income.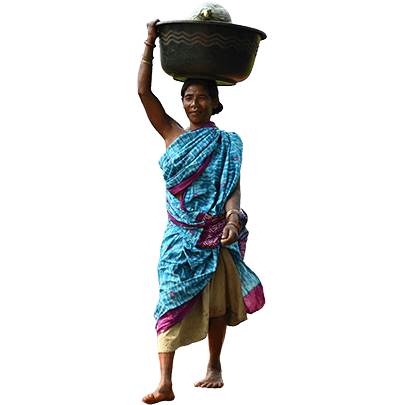 REACH
25,000 households, 924 villages
REGION
Kandhamal and Ganjam districts
PROJECT STATUS
Ongoing
TIMELINE
July 2022 to June 2027
BUDGET
₹15 crore
PARTNERS
Axis Bank Foundation
ACTIVITIES
Formation and strengthening of village level institutions

Prepare village development/poverty reduction plans

Formation and strengthening of farm collectives

Provide access to social protection schemes

Improvement of farming pratices, using of technology, irrigation support

Support and facilitate non-farm and off-farm income generation activities

Set up four migration facilitation centres in two blocks

Organise training sessions on financial literacy

Enhancing of women's agency in migration dependent households

Promotion of women led enterprises and youth led commercial goatery