Strengthening the Mahendra Tanaya Canal
The project "
Strengthening Mahendra Tanaya Canal" will repair and revive the river canal
damaged by the landslides during Cyclone Titli that hit Odisha in October 2018.
The 2.1 kilometres long Mahendra Tanaya River canal is fully gravity-led and makes optimal use of the perennial stream that arises in the Bisampadu forest. The local farmers had been using the mountain stream for irrigating crops on some patches of land in the area.
The project aims to strengthen the farm livelihoods of the area.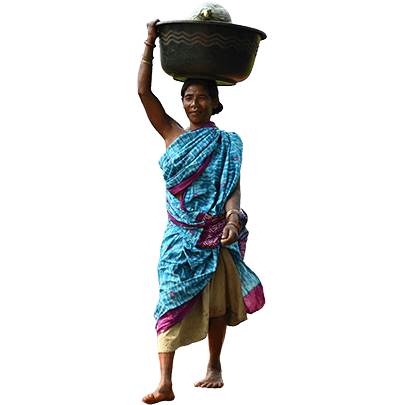 REACH
1110 households in 11 villages
REGION
Rayagada block, Gajapati district in Odisha
PROJECT STATUS
Ongoing
TIMELINE
March 2021 to Present
BUDGET
₹13.62 lakh
PARTNERS
Godrej & Boyce
ACTIVITIES
Initial discussions with village communities

Finalisation of engineering plan and estimates

Canal Committee meeting and resolutions

Village level resolutions for labour contribution

Conduct of Civil Works

Canal User Information system data collection

Canal User Information system compilation

Village-level awareness generation activities

Crop planning and improved practices for Kharif crop

Leadership training for Canal Committee members

Commissioning of the completed canal