Water and Livelihood Security
The "Water and Livelihood Security" project will build infrastructure and promote land and water restoration practices for ecological and economic sustainability. It will strengthen women's participation in community development through institutional, technical and financial capabilities.
The project aims to build village-level capacities focusing on women's leadership in socio-economic aspects for managing sustainable conservation of natural resources and livelihood enhancement.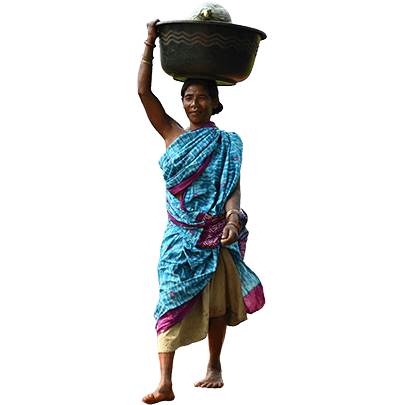 REACH
3000 households, 154 villages
REGION
Mohana block, Gajapati district in Odisha
PROJECT STATUS
Ongoing
TIMELINE
February 2023 to January 2024
BUDGET
₹32.94 lakh
PARTNERS
PricewaterhouseCoopers (PwC) India Foundation
ACTIVITIES
Conduct a hydrogeological survey of the Gram Panchayat to prepare baseline data for the proposed watershed activity

Prepare village action plans on environmental restoration, water security and livelihood enhancement, focusing on women-led livelihood initiatives

Conduct project launch events and periodic awareness

Conduct training of Village Development Committee members, Van Suraksha Samiti members and community members on forest regeneration, restoration and management, and agroforestry for environment and livelihood

Undertake land development activities for forest and water conservation

Promote social forestry and agroforestry with ecologically suitable varieties 

Promote ecological restoration activities around the village 

Form and strengthen women groups to restore the indigenous plant species

Facilitate women-owned nurseries with local plant species 

Promote intercropping and low-input women-friendly agriculture activities

Promote women-led enterprises in forest restoration

Promote women-led backyard gardening with seasonal and perennial plants

Set up Migration Facilitation Centres to support migrant workers and women in migration-dependent households