Building multi-dimensional, need-based and context-specific village community development interventions
Feature
By Liby T Johnson
20 February 2019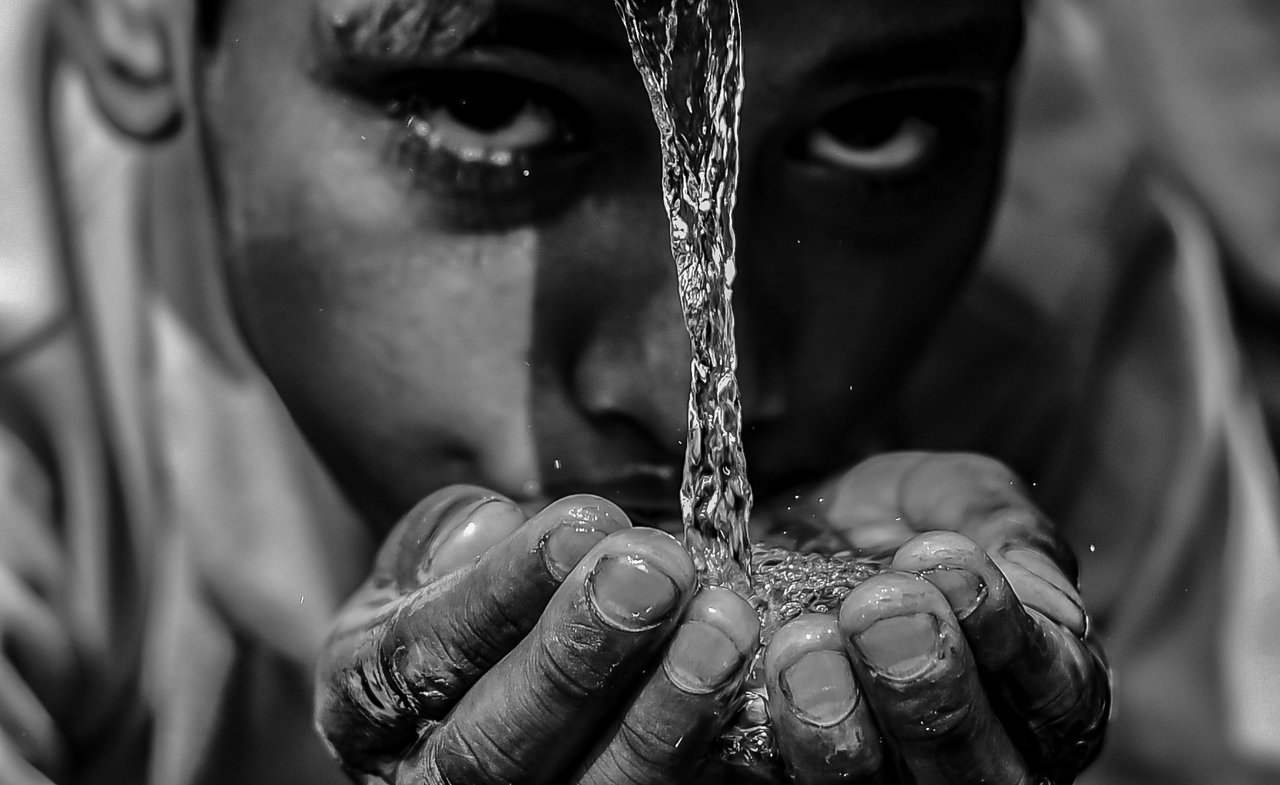 We ensure continuous availability of clean water for drinking and domestic uses. Photograph by Ajaya Behera.
Gram Vikas' work in the fifth decade is organised around six programme pillars or focus areas – Water, Livelihoods, Sanitation & Hygiene, Habitat & Technologies, Education and Village Institutions.
In each of these focus areas, we will build upon our experiences of working with the rural communities in the past 40 years, learn from the mistakes that were made and strengthen areas where we have been able to achieve successes. This process will help us identify the gaps in what we have been doing and find ways to address these. We will make greater and better use of technology options to make our work result in lasting and relevant changes in the life of our partner communities.
Solutions cannot be unidimensional
The focus areas seem to be classified in a compartmentalised manner, but the reality of planning and implementation requires that the inter-connectedness and inter-dependencies between them be considered seriously. We understand clearly that the problems faced by our partner communities are not unidimensional or linear in nature, and therefore, any probable solutions we offer cannot also be so. Our perspective, understanding, plans and actions reflect this.
Village Institutions at the core of our work
Our work on strengthening village institutions will be an overarching component, across all the focus areas. Gram Vikas' work in any village will be formally planned, implemented and monitored at the village community level.
The Village Water and Sanitation Committee will be the registered organisation to own and manage all development processes supported by Gram Vikas. Identification and selection of households to participate in and benefit from any intervention will be the responsibility of the Committee. Gram Vikas will support the village organisation with capacity building and hand-holding to enable the Committee to perform its functions well.
User-specific institutions at the village level such as self-help groups or joint liability groups, or multi-village federated institutions such as producer collectives will be formed and supported as and where required, for taking up specific activities.
Gram Vikas will endeavour to build partnerships between the village institutions with the local governance structures, Gram Panchayats and other tiers of the Panchayati Raj system. This is to strengthen citizen participation in the governance process and enable the convergence of public resources for development activities in the villages.
Strengthening the participation and leadership of women, in village level development planning and governance, will be a core element of our work. Better and stronger leadership by the women will ensure that results achieved in the other focus areas are more relevant and sustainable.
How are our focus areas linked?
Water impacts interventions in all other focus areas
Sustainability of water sources has direct implications on the success of our work in all other focus areas. Gram Vikas will need to develop internal capacities in new areas, such as geo-hydrology and remote sensing applications, to develop existing capabilities in community managed watershed development and afforestation.
Water and Sanitation & Hygiene
Gram Vikas' MANTRA approach in Water and Sanitation, over the past three decades, has proven beyond doubt that the availability of safe, piped drinking water motivates behaviour change. It results in rural communities adopting safe sanitation and hygiene practices and better health and status for women.
Systems and capacities for water quality management at the village level is a new area that links our work in Water and Sanitation & Hygiene. Sustainable availability of water for domestic uses is also dependent on proper demand management at the household level, an area of work that we propose to take up extensively. For both water quality and household water demand management, Gram Vikas will make use of new appropriate technologies.
Water and Livelihoods
More than three-fourths of the households that Gram Vikas works with are almost entirely dependent on rainfed agriculture. In many tribal-dominated, hilly areas of Odisha, there is the paradox of bountiful rains, but limited availability of water for productive uses. Our work in Livelihoods will hinge substantially on making available water for productive uses in the farm and allied sectors.
Habitat & Technologies to Water and Livelihoods
Gram Vikas' work in the Habitat & Technologies will have important connect with our work in the areas of Water and Livelihoods. Renewable energy such as solar, information and communication technologies for market price intelligence and remote sensing; GIS principles and tools of geo-hydrology etc. are technology related applications/tools that will help strengthen the work in these focus areas.
Education and Sanitation & Hygiene
In Education, primarily we support the four Gram Vikas residential schools. At the same time, in our work at the community level, we need to engage with schools in the villages. The work that we do in the area of Sanitation & Hygiene will have substantial linkages with schools in the villages.
Gram Vikas has been working on the building of sanitation infrastructure for schools. Deepening sanitation and hygiene behaviour, including addressing issues related to menstrual hygiene, will require working with the children in the communities and the schools.
Education and Habitat & Technologies
The work in Education will also be linked to our work in Habitat & Technologies. Use of Information and Communication Technologies for improving the learning environment in village schools. More importantly, the learning outcomes of children in the villages is an area that we are developing interventions in.
Designing for the context
The context, needs and capabilities vary from village to village. Gram Vikas recognises this and uses this understanding to design our interventions. It is easy to imagine and plan for model villages, where each one of the focus areas that we propose to work with are incorporated into the work in every village. This, however, need not be a workable model.
The MANTRA approach of Gram Vikas has proven that work in Drinking Water and Sanitation could be a very effective entry point to build a virtuous development cycle in the villages. We will strive to build upon the social capital created through the entry point activity and ensure that need-based and context-specific interventions are designed, within the broad framework provided by the Gram Vikas Decade V programmatic framework.
Photograph by Ajaya Behera
ACKNOWLEDGEMENT
We are grateful to our community partners for their determined and continuous support.
ABOUT THE AUTHOR
Liby T Johnson is the Executive Director of Gram Vikas.