Navonmesh Prayogshala: A lab for young scientists in rural Odisha
Story
By Chandrika Patnaik, Sangita Patra
8 March 2020
STEM Labs makes science accessible, fun and engaging for first generation learners from tribal communities in Odisha. These innovation labs, set up in Gram Vikas Residential Schools, help students design award winning science models while encouraging them to aspire to be future scientists.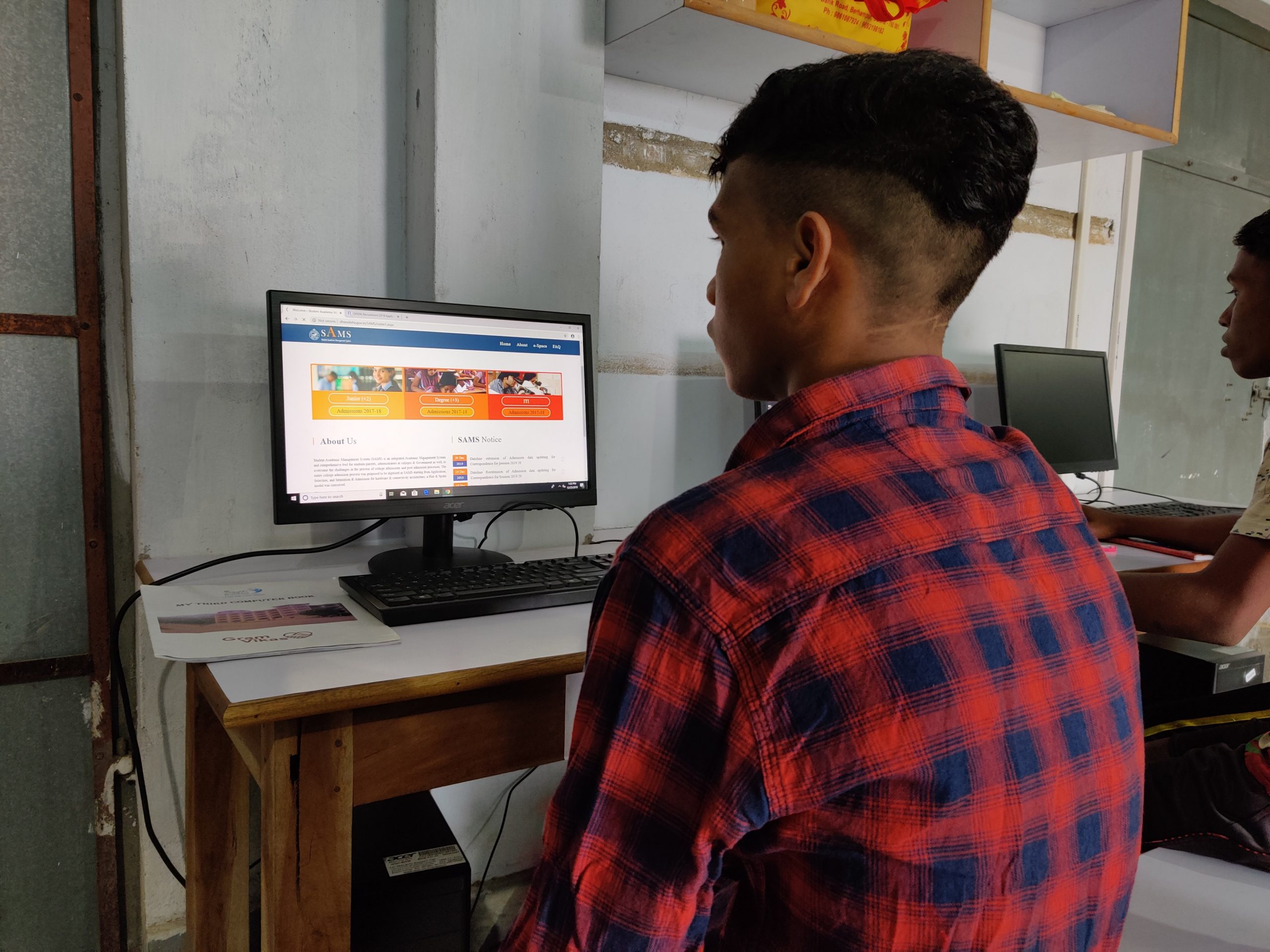 Students in Gram Vikas Residential School at the computer lab.
Photograph by Ajaya Behera
Gram Vikas has taken a series of efforts to provide quality science and technology education to the students in its residential schools, most of them first generation learners. Navonmesh Prayogshala – an Innovation Lab was one such effort in that series. The lab was inaugurated in November 2019 in Gram Vikas Vidya Vihar School at Rudhapadar in the Ganjam district of Odisha.
The Navonmesh Prayogshala is a multipurpose platform to imbue and nurture the thinking of students with creative, problem-solving, computational and experimentation skills. Oracle and Charities Aid Foundation (CAF) India's support to provide advanced hardware and networking infrastructure has made the lab a centre of attraction in the school. The lab is a driving force not only in bridging the digital divide but also making students gain first-hand experience of the incredible wonders of science.
Jasmine Nayak from Class VIII is a young innovator whose liking for science was firmed up by experiments in the lab. Her top-prized experiment in the Regional Science Fair, Vigyan Vihar, held in her school, Gram Vikas Vidya Vihar, became a talking point and attracted widespread attention. She created a model to generate electricity by the pressure of vehicles on the speed breaker and using that electricity for running traffic lights. Ten schools from the region participated in the science fair held in November 2019.
Judhisthir Mallik of Class VI was also a team member with Jasmine Nayak for the Regional Science Fair. Judhisthir conceptualised a project for the 'I CAN' competition held by Design for Change in 2019. The project was adjudged as one of the 'Top 100' designs. Judhisthir's understanding of science, zest for experiments and achievements in various science exhibitions have earned him a moniker of 'future scientist'.
All four Gram Vikas Residential Schools have set up technology platforms with support from Oracle and Charities Aid Foundation India. Students make use of the equipment and facilities in the lab to bring alive the science concepts they learn in class through working models.
Children of Gram Vikas Vidya Vihar School at Rudhapadar in the Ganjam district of Odisha presenting their science models.
Photograph by Ajaya Behera
ACKNOWLEDGEMENT
Sameer Mishra, STEM Coordinator for Gram Vikas Residential Schools, supported in the field data collection. Priya Pillai edited the story.
ABOUT THE AUTHOR
Chandrika Patnaik is a Junior Manager, and Sangita Patra is a Thematic Manager with Gram Vikas.