Community-led Electrification in Tribal Regions
The 'Community-led Electrification Programme in Tribal Regions of Odisha' project will provide access to clean drinking water through solar water pumping systems and solar home lighting solutions. The project is to demonstrate that access and control over lighting, drinking water and sanitation facilities have a direct impact on the lives of the disadvantaged people living in remote communities, where the source of drinking water is at a significant distance from their dwellings.
The project aims to provide sustainable and robust drinking water supply using solar pumps for rural and far-flung villages, and access to home lighting systems for households not connected to the electric infrastructure of grid supply or where the electricity supply is poor and unreliable.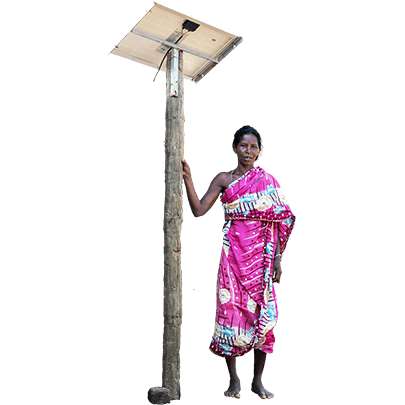 REACH
120 households, 6 villages
REGION
Kalahandi in Odisha
PROJECT STATUS
Ongoing
TIMELINE
April 2017 to March 2019
BUDGET
INR 21.65 lakh
PARTNERS
Ekoenergy
ACTIVITIES
Installations of solar water pumping systems

Decentralised home lighting systems each having a generation capacity of up to 8 W for 50 households in three villages