Community-owned Social and Agroforestry
The 'Community-owned Social and Agroforestry' project will plant productive fruit, fodder and fuel bearing species in about 80 acres of common and privately owned land to ensure balance between ecological and economic benefits to the communities. It will be implemented in Tentulipada and Nuapada hamlets of Dholpas village, Adri GP in Thuamul Rampur block of Kalahandi district directly benefitting 330 persons in 65 households.
The project aims to enable erstwhile forest-dependent communities, who currently have limited access to forest resources, to create, own and manage their own productive forests.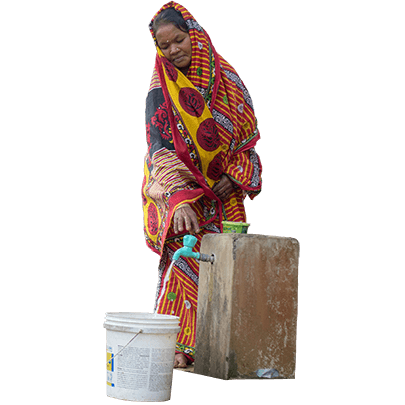 REACH
31,800 trees in 80 acres
REGION
Kalahandi in Odisha
PROJECT STATUS
Completed
TIMELINE
November 2018 to December 2019
BUDGET
₹25 lakh
PARTNERS
InterGlobe Foundation
ACTIVITIES
Reaching agreements with village committees on roles and responsibilities, sharing of costs, selection of species to be planted, protection and care during and after the intervention

Land demarcation, preparation and conservation

Species-wise planning for raising nurseries and establishing contacts with suppliers for saplings

Pit-digging and preparation, transportation and planting of saplings and fencing as necessary

Arrangements for watch-and-ward and monitoring of mortality of saplings and replacements

Building technical and managerial abilities to manage the forests, sustainable harvesting and intercropping for faster economic benefits

GIS mapping of land and plantation activity and process documentation
RESULTS
Strengthened community institutions to manage the

development activities undertaken in their respective habitations

Trained VWSC executive committee members, SHG members and farmers on participatory management of the natural resources

Mobilised ₹4,71,000 in community contributions accounting for 16% of the project expenditure

Generated 9,300 person days of work worth  ₹9,30,000 benefitting 230 households with an additional source of income. 

Developed 30 acres of barren land across Nuapada and Tentulipada habitations into cultivable plots with measures for soil moisture conservation 

As the rainfall runoffs and soil erosion is high in the region, soil protection activities were implemented based on watershed principles to keep erosion under check.

50 acres of plantations under social forestry in Tentulipada and Nuapada habitations

Converted 30 acres of land into horticulture plots with Cashew and Mango as cash crops

Mapped springsheds, conducted water recharge activities along the catchment areas of springs, established monitoring systems to measure spring discharge  

Improved spring discharge despite lower rainfall as compared to the previous year