Empowering Migrants for Building Resilience through Comprehensive Entitlements
The "Empowering Migrants for Building Resilience through Comprehensive Entitlements" project will reach out to 40,000 households, who depend on migration to Surat as their primary source of livelihood. The migrant workers will receive handholding support in decision making, skill building, networking and access to government entitlements & social protection schemes.
The project aims to support migrant workers and their families to make conscious and informed decisions for a safe, secure and dignified migration experience.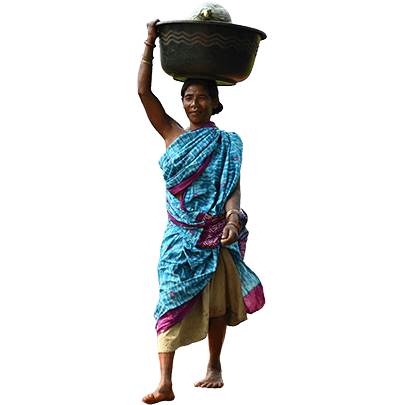 REACH
40,000 households in 133 Gram Panchayats
REGION
Ganjam in Odisha
PROJECT STATUS
Ongoing
TIMELINE
December 2020 to Present
BUDGET
₹50.41 lakh
PARTNERS
Urban Management Centre
ACTIVITIES
Conduct surveys in 40,000 households from 133 Gram Panchayats, in 6 Administrative Blocks of Ganjam district in Odisha.

Train experienced migrants to become champions/mentors to other migrants, prospective migrants and their family members. An online version of community champions network will be formed, which will be accessible through phones.

Establish a Source Facilitation and Resource Centre (SFRC) in Berhampur, Odisha, as a one-stop centre to provide information and contacts for travel/transit, employment opportunities and accommodation in Surat. 

Establish a helpline, and train human resources for its operations.

Provide data entry operators and documentation support for entitlement applications for migrants and their families.