Holistic Rural Development Programme
The 'Holistic Rural Development Programme' seeks to bring about dignified and healthy living among the rural communities and strengthen community self-governance. This will be achieved through simultaneous interventions in natural resource management, agriculture, livelihoods; social awareness, health, education; water, sanitation, infrastructure development; and leadership training for women self help groups (SHGs). The programme in 17 villages of Nayagarh district will reach 3345 households, 24% of which have no operational land holding.
Specifically in water, the project aims to ensure drinking water supply to villages, mitigate the diseases burden due to water contamination and save time and reduce the drudgery of women due to fetching water.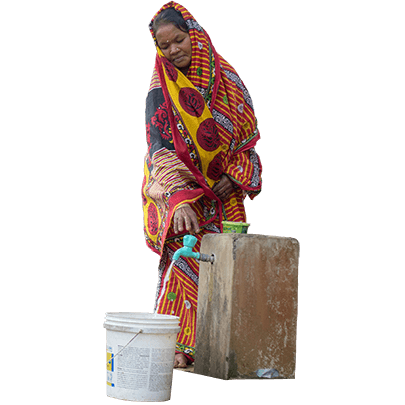 REACH
319 households, 2 villages
REGION
Nayagarh in Odisha
PROJECT STATUS
Ongoing
TIMELINE
October 2017 to Present
BUDGET
₹9 crore
PARTNERS
HDFC Parivartan
ACTIVITIES
Provision of overhead water tank for water storage and distribution with adequate water purification measures
Construction of sanitary well, platform and manual lifting system to ensure a safe source of drinking water
Community awareness sessions on water
Construction of model household level toilets and bathing room units
Solar street lighting, construction of sanitary dug well, platform and manual lifting system; lift irrigation from the river
Strengthening school children's parliament, health and hygiene awareness and constructing toilets in schools
Working with Gaon Kalyan Samiti for adoption of Total Sanitation, capacity building of ASHA & Anganwadi workers, first aid training; domestic health awareness and education camps