Model School Sanitation Programme
The 'Model School Sanitation Programme' will provide access to adequate water, sanitation and hygiene (WASH) infrastructure, raise awareness and improve knowledge on good practices in WASH. It will set up model sanitation units with separate toilets for boys and girls, menstrual hygiene management facilities, water connections; handwashing facilities and a three feet wide verandah and passage.
The project aims to use school sanitation as a pathway to build sustainable hygiene practice adoption in the larger community.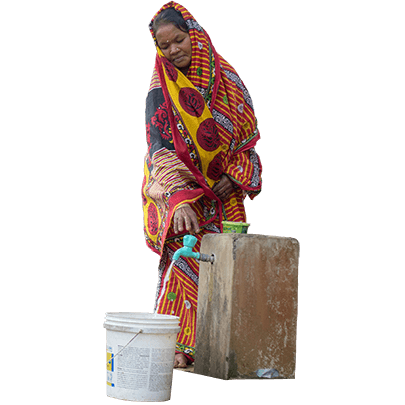 REACH
62 schools
REGION
Kalahandi, Nayagarh, Ganjam in Odisha
PROJECT STATUS
Completed
TIMELINE
February 2018 to June 2019
BUDGET
₹ 3.45 crore
PARTNERS
HDFC Parivartan
ACTIVITIES
Selection of schools through an assessment of their existing infrastructure, toilets to students ratio, availability of drinking water, handwashing stations and waste disposal mechanisms, usability of the toilets
Location identification and finalisation of site for the model sanitation unit in the presence of the school management committee
Construction of model sanitation units and support additional infrastructure to maintain the standards as outlined by the Swachh Bharat, Swachh Vidyalaya scheme
Facilitating water supply connection from the central water reservoir in the village to the schools
Handing over the physical infrastructure to School Management Committee and the VWSC for operations and maintenance
RESULTS
100 sanitary complexes constructed in 60 schools

Hand-washing facilities in the sanitary complexes 

Sanitation complexes and school kitchens with piped water supply 

Built capacities of teachers, students, school management committees and community members for proper usage and safe keeping of the assets created