Swachh Bharat Mission Gramin
Under the 'Swachh Bharat Mission Gramin' project, Gram Vikas help rural households to avail the ₹ 12,000 subsidy from the government to construct individual household latrines. The work on this project supports Government of India's mission to achieve universal sanitation coverage and put focus on safe sanitation through improved solid and liquid waste management and making gram panchayats open defecation free.
The project aims to ensure that all rural families have access to toilets.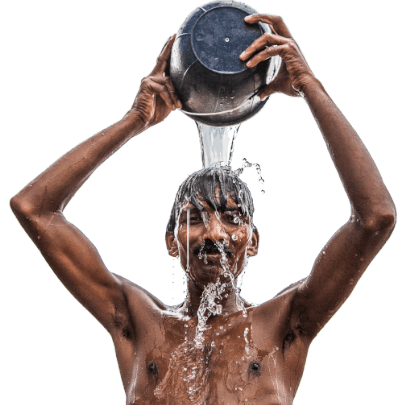 REACH
14,744 households, 325 villages
REGION
12 districts in Odisha and Jharkhand
PROJECT STATUS
Completed
TIMELINE
October 2014 to October 2019
BUDGET
₹ 17.69 crore
PARTNERS
Ministry of Drinking Water and Sanitation, Government of India
ACTIVITIES
Construction of individual household latrines with water facilities
RESULTS
14,744 individual household toilets with attached bathing rooms constructed