Urban Development Action for Neighbourhood
The 'Urban Development Action for Neighbourhood (UDAN)' project aims to rebuild toilets and bathing rooms, not only serve for better WatSan but withstands women dignity through privacy provisions. The structures would serve the elders and children of the families as well. It addresses the next level issues like grey water management through year-round gardening , water quality tests through community cadres and village waste management for better health outcomes. UDAN will supplement the efforts made by Government of Odisha in seven villages in Khordha district, Odisha.
The project aims to address the health needs of the urban periphery habitations through better sanitation practices and access to health services.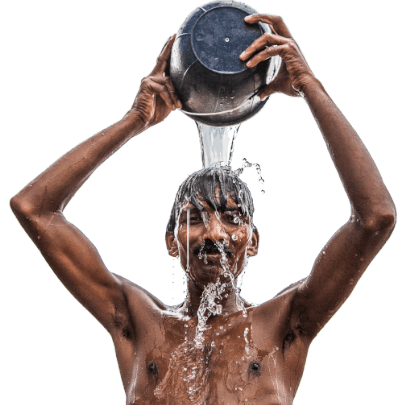 REACH
714 Households in 7 villages
REGION
Khordha in Odisha
PROJECT STATUS
Ongoing
TIMELINE
December 2019 to Present
BUDGET
₹ 1.49 crore
PARTNERS
LIC Housing Finance Limited
ACTIVITIES
Repair and augmentation of toilets and bathing rooms
Planting nutrition gardens around every household
Capacity building and technical support for solid-liquid waste management
Facilitating schools to adopt nutrition garden using waste water
Organising health camps